After spending so much time at home between March 2020 and now – 18 months, they say, I'm afraid I can't do "normal" anymore. We went to the market this morning.
I spotted a few acquaintances – normally I would have made sure to say hello, but I found myself paralysed and wondering what should I do. I wore my mask in all the crowded areas, noticing with terror that a lot of merchants had given up their face coverings.
We split our tasks, to minimise the amount of time spent in shops. And when we decided to sit down for a cuppa in an outdoors cafe, I chose the most isolated and remote table, away from the awning.
I carry a small bottle of disinfectant in my bag at all times. I am weary of any kind of approach, even when it comes to cute children or dogs. Will sociality ever come back to me?
I was watching people going about their business, and noticed how everybody's dressed for the home, in track suits and runners. I'm wearing jeans and a T-shirt myself – I couldn't be bothered to make more effort. In the beginning, I kept on applying lipstick when going out, and smearing it all on the inside of the mask. I've stopped a long time ago. I haven't even looked at my high heel shoes since this started. And last time when I made an effort to dress up was in spring when I finally got an appointment for a hair cut.
Is this the new normal?!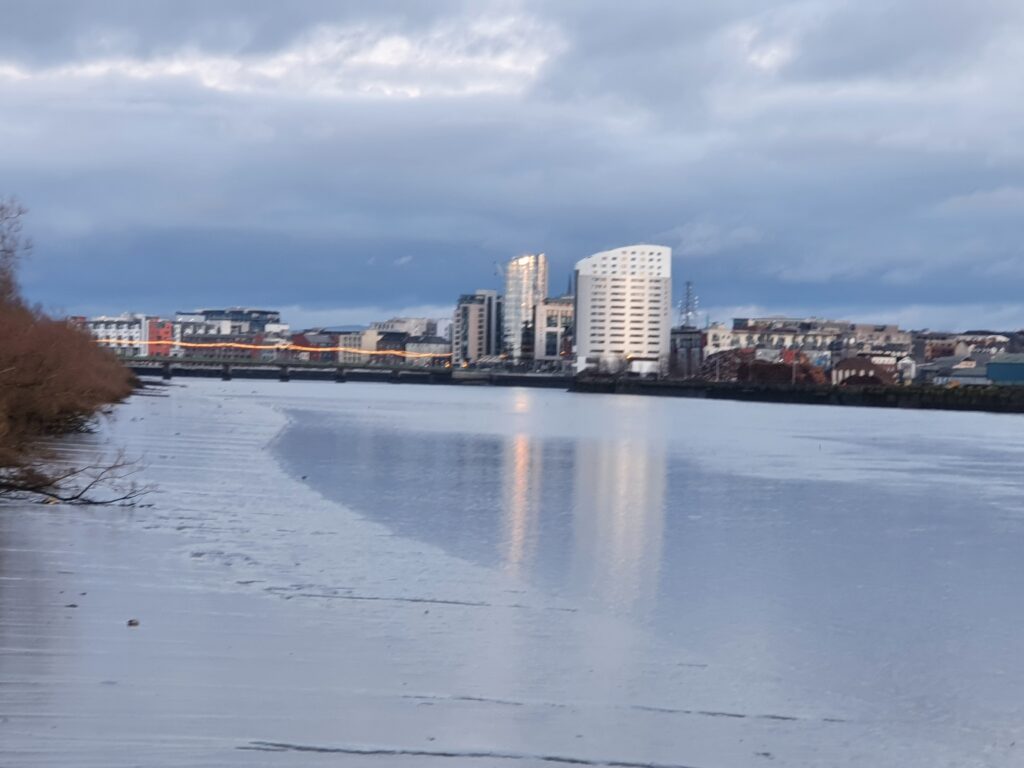 We got so used to walking "the three bridges" walk, or the Canal Bank, or visiting the Barrington's Pier. or quiet neighbourhoods , that the city centre appears too crowded and noisy, with all the news on "relaxation".
I can't even imagine going to concerts, restaurants and cinemas anytime soon. I am languishing. I think I've turned into a recluse, and it will take a lot of work and reassurance to go back to any kind of "normal" from where I am today.
October 28 2021 02:26 pm | Limerick
Leave a Reply